Work: Because Life's Not A Vacataion
Work: Made For This
Genesis 1:1-2:15
Work: Because Life is not a vacation
Made for This
Genesis 1:1 & 2:8-15
- The average person will spend 90,000 hours at work over a lifetime.
- 8 of every 10 Americans are outright dissatisfied with their jobs.
- In the US, stress from work is the fifth largest cause of death.
Is this what you were created for? NO!
What is the biblical view of work.
1. Work is a universal blessing. (Genesis 1:1)
a. God works.
2. Work is to be life-giving and sustaining. (Genesis 2:10-14)
a. Work was part of God's perfect plan before the curse of sin.
3. God has called you to join in His work. (Genesis 2:15)
a. We can only join God in his work through Christ.
b. All work has dignity.
Final thought: "Work willingly at whatever you do, as though you were working for the Lord rather than for people. Remember that the Lord will give you an inheritance as your reward, and that the Master you are serving is Christ." Colossians 3:23-24
Series Information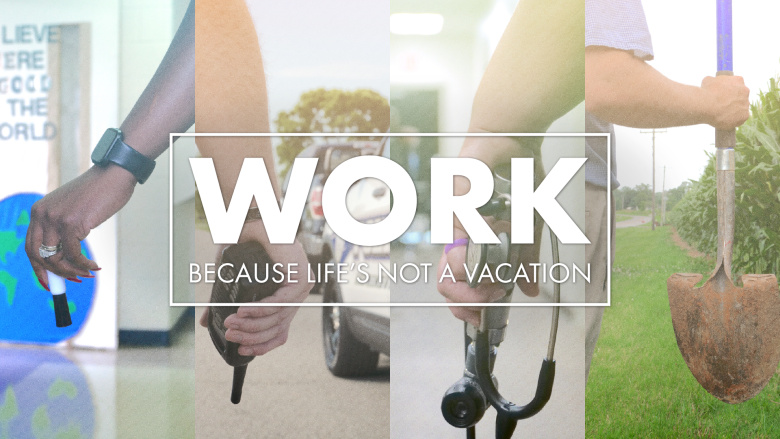 Work is a good gift of God. It is not an evil necessity to be endured. It is in fact; part of God's good plans for our lives. But the very idea of "work" needs to be redeemed. It is not our master; it is to fall under the Lordship of Christ. How do we make the most of our work?