The Thrill of Generosity
The Thrill of Generosity: The Birth of Biblical Generosity
1 Corinthians 16:1-2
The Thrill Of Generosity
The Birth of Biblical Generosity
Proverbs 3, Deuteronomy 14:23, & 1 Corinthians 16:1-2
The Big Picture: God owns it all and everything we do, we do for Christ.
1. God honors biblical generosity. (Pro. 3:9-10 & 21-33)
2. You should honor biblical principles of generosity.
What is the biblical picture? (Deut. 14:22-23)

First tithe & second tithe: Levite tithe, produce tithe, storehouse tithe.
Burnt offering, grain offering, peace offering, sin offering, guilt offering.

What are the biblical principles of giving?

Give generously (Luke 6:38), joyfully (2 Cor 9:7), proportionally (Deut 16:17), and regularly (1 Cor 16:2)
3. Your journey into generosity should begin with a tithe to your local church. (1 Cor. 16:1-2)
Final Thought: When you honor biblical principles of generosity, you can't out give God.
Series Information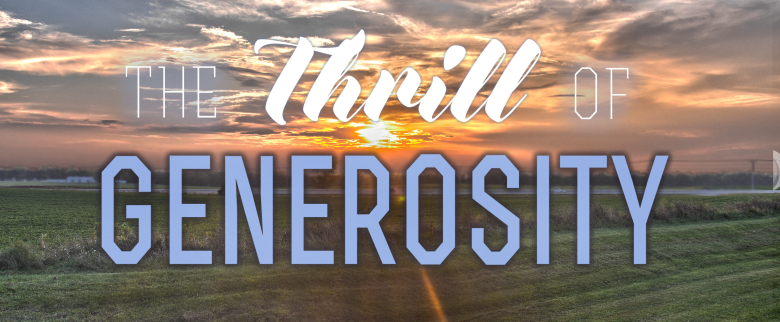 God is generous. We are created in His image and for His glory. We were born for generosity! A generous life reflects the character and love of God because He has set the example of generosity.