The Thrill of Generosity
The Thrill of Generosity: Beyond Your Means
2 Corinthians 8:1-11
The Thrill of Generosity
Beyond Your Means
Matthew 6:19-24, 1 Timothy 6:17-19, & 2 Corinthians 8:1-11
1. Your biblical generosity has eternal significance. (Matthew 6:19-24)
a. What are "treasures in heaven?" (Proverbs 22:9 & 28:22)
b. How do I store them up in heaven? (1 Timothy 6:17-19)
2. The abundance you desire is found in generosity. (2 Corinthians 8:2)
a. The key to abundance is realizing that you already have it and can share it.
3. Biblical generosity is good for you. (2 Corinthians 8:10)
Biblical Generosity is:
A spiritual
An emotional
A physical
A relational
An intellectual
Final Thought: Be intentional about biblical generosity.
Series Information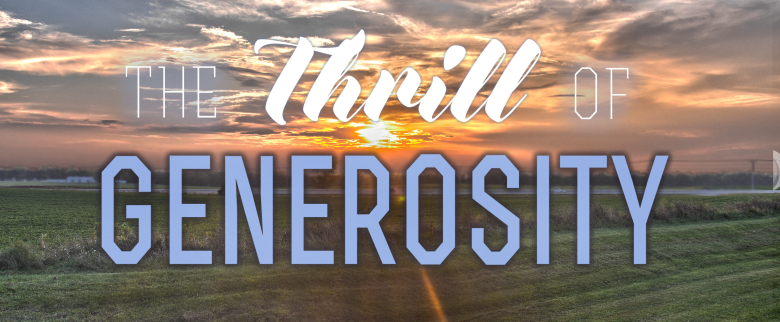 God is generous. We are created in His image and for His glory. We were born for generosity! A generous life reflects the character and love of God because He has set the example of generosity.