Flipped: How Jesus Turned the World Upside Down
Strength In Weakness
2 Corinthians 12:8-10
Flipped: Jesus turns the World Upside Down
Strength in Weakness
2 Corinthians 12:8-10
"My power works best in weakness."
Understanding My Weakness:
(1) My Weakness, now, is just my Nature
11:30, "I would rather boast about the things that show how weak I am."
v7b, "I was given a thorn in my flesh, a messenger from Satan to torment me and keep me from becoming proud."
"God opposes the proud, but gives grace to the humble." Proverbs 3:34, James 4:6, 1 Peter 5:5
(2) My Weakness, now, is for my Nurture
My grace is all you need. My power works best in weakness.
Hebrews 11:1, (NASB), "Now faith is the assurance of things hoped for, the conviction of things not seen."
Luke 17:5, "The apostles said to the Lord, "Show us how to increase our faith."
(3) My Weakness, now, is really for my Future
v9, "so now"
Philippians 1:6, "I am certain that God, who began the good work within you, will continue his work until it is finally finished on the day when Christ Jesus returns."

2 Corinthians 5:17, "Anyone who belongs to Christ has become a new person. The old life is gone; a new life has begun!"
(4) My Weakness, here and now, is for His Glory
v10, "That's why I take pleasure in my weaknesses, and in the insults, hardships, persecutions, and troubles that I suffer…"
Romans 5:3-5, "We can rejoice, too, when we run into problems and trials, for we know that they help us develop endurance. And endurance develops strength of character, and character strengthens our confident hope of salvation. And this hope will not lead to disappointment. For we know how dearly God loves us, because he has given us the Holy Spirit to fill our hearts with his love."
Final thought: When I am afflicted, I am more effective.
Series Information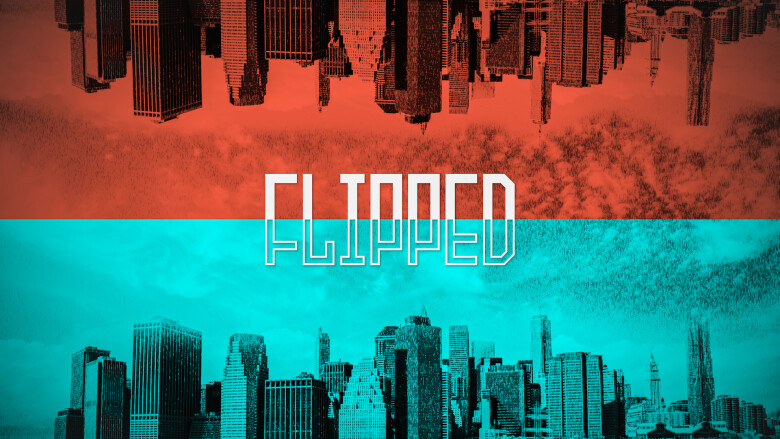 There is a theme of Kingdom reversal that runs throughout scripture. God reverses or flips the typical world order. The principle of reversal also characterizes the very nature of the church. In 1 Corinthians Paul speaks of God's calling of the Corinthians in their low state. However, God used them instead of the powerful.