That's A Great Question
Is Christianity Racist?
1 Peter 2:18
That's a Great Question
Is Christianity Racist?
1 Peter 2:18, Acts 17:26
Imagine a church so rich in Kingdom diversity that all who come find themselves surrounded by many who look just like them—crossing and destroying any and all gender, ethnic, age, economic, and racial barriers.
Galatians 3:28, "There is no longer Jew or Gentile, slave or free, male and female. For you are all one in Christ Jesus."
Genesis 1:27-28, So God created human beings in his own image. In the image of God he created them; male and female he created them. Then God blessed them and said, "Be fruitful and multiply. Fill the earth and govern it. Reign over the fish in the sea, the birds in the sky, and all the animals that scurry along the ground."
Acts 17:26, KJV, "And hath made of one blood all nations of men".
This is our Biblical Hope: God's Grace is for all people; therefore all of God's people must deliberately and with intentionality be for ALL people.
What are we to do?
1) Know God's Heart
2) Search Your Heart
"Create in me a pure heart, O God, and renew a steadfast spirit within me." Psalm 51:10
"When I saw you from afar, I thought you were a monster. When you got closer, I thought you were just an animal. When you got even closer, I saw that you were a human, but when we were face to face I realized that you were my brother." African Proverb
3) Extend your Hand
Ephesians 2:11-14 "Don't forget that you Gentiles used to be outsiders…But now you have been united with Christ Jesus. Once you were far away from God, but now you have been brought near to him through the blood of Christ…in his own body on the cross, he broke down the wall of hostility that separated us."
2 Corinthians 5:18, "All this is from God, who reconciled us to himself through Christ and gave us the ministry of reconciliation".
Final Thought: Because I already know what it's going to be like in heaven—ONE PEOPLE—we are to work toward that here and now.
Series Information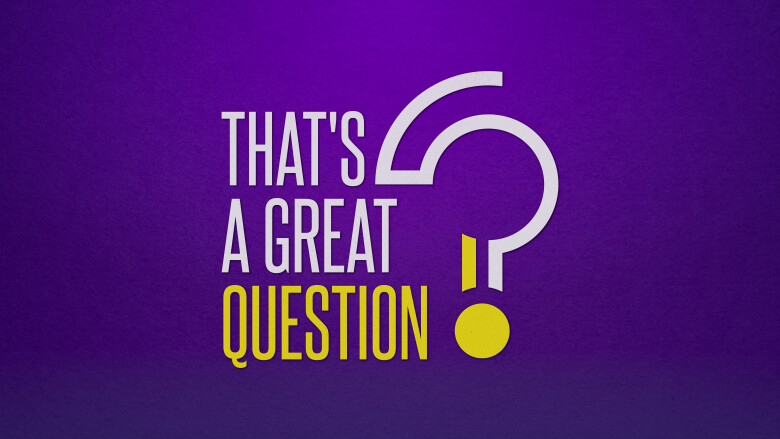 This series ideals with the tough questions of our day and age. How does the church respond to some of the accusations hurled toward Christian Faith?