Words To Live by
Don't Misunderstand Jesus
Matthew 5:17-20
Words to Live By
Don't Misunderstand Jesus
Matthew 5: 17-20
1) We miss everything when we misunderstand Jesus. (vs. 17)
"Don't misunderstand why I have come. I did not come to abolish the law of Moses or the writings of the prophets. No, I came to accomplish their purpose." Matthew 5:17
2) God's word is unchanging in a world that is ever-changing.
(vs 18)

"I tell you the truth, until heaven and earth disappear, not even the smallest detail of God's law will disappear until its purpose is achieved."
3) Jesus calls us to a maximized faith. (vs. 19)
"So if you ignore the least commandment and teach others to do the same, you will be called the least in the Kingdom of Heaven. But anyone who obeys God's laws and teaches them will be called great in the Kingdom of Heaven." Matthew 5:19
4) The righteous warning of Christ leads us to the truth of the Gospel. (vs. 20)
"But I warn you—unless your righteousness is better than the righteousness of the teachers of religious law and the Pharisees, you will never enter the Kingdom of Heaven!" Matthew 5:20
Series Information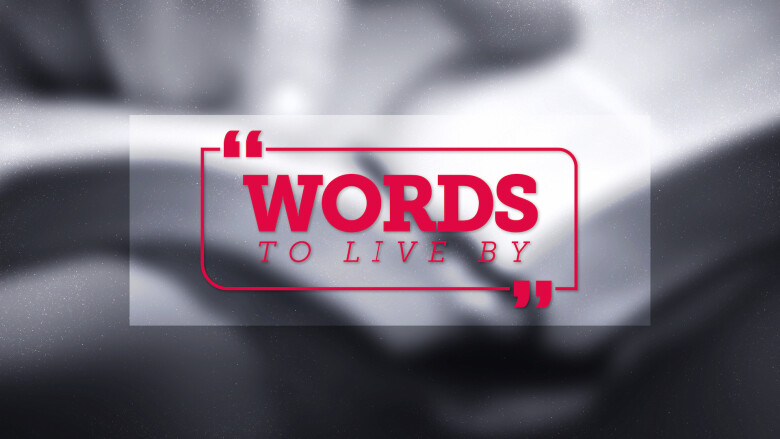 In the Sermon on the Mount, Jesus announces his purpose regarding the Law. He did not come to erase or minimize the law of Moses, but rather to fulfill it. He then makes a series of "you have heard" statements. He addresses the common teaching around anger, integrity, and love in these statements, but then shows how each of these should be fulfilled in the Kingdom of God. Jesus' words are to be the foundation of how we live as believers. In our world, the common understanding of anger, integrity, and love are centered around what is best for "self." What would it be like if believers lived according to Jesus words? "But I say…" These are words to live by.