More Thankful
Break It's Grip
Exodus 25:1-39:43
More Thankful
Break It's Grip
Exodus 25-39
"No one can serve two masters. For you will hate one and love the other; you will be devoted to one and despise the other.
You cannot serve God and be enslaved to money." Luke 16:13
Sermon in a word: Break it's grip: GIVE
How to become MORE Generous:
You need a BIGGER vision…
v2, "Tell the people of Israel to bring me their sacred offerings. Accept the contributions from all whose hearts are moved to offer them."
You need a BROADER vision…
v8, "Have the people of Israel build me a holy sanctuary so I can live among them."
Exodus 12:38, "Many other people went up with them, and also large droves of livestock, both flocks and herds."
2 Corinthians 9:10-11, "For God is the one who provides seed for the farmer and then bread to eat. In the same way, he will provide and increase your resources and then produce a great harvest of generosity in you. Yes, you will be enriched in every way so that you can always be generous. And when we take your gifts to those who need them, they will thank God."
You need a BETTER vision…
See Exodus 35:21-24, 36:4-7, 39:42-43.
2 Corinthians 8:7, "But since you excel in everything—in faith, in speech, in knowledge, in complete earnestness and in the love we have kindled in you—see that you also excel in this grace of giving."
Final Thought: It is in the act of surrender and giving that we gain.
Series Information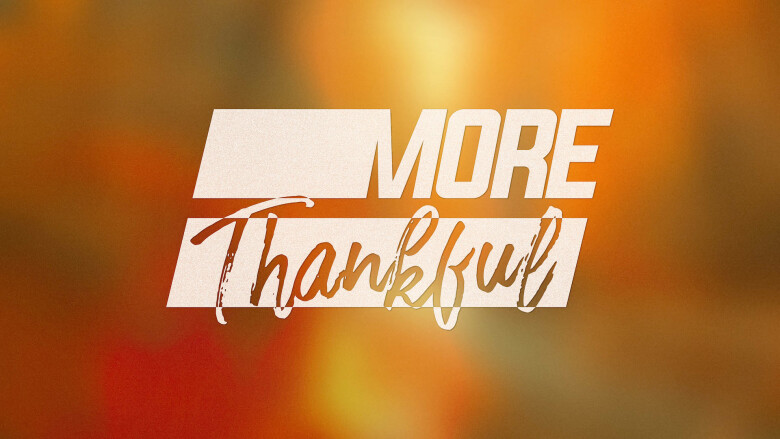 Money continues to be the biggest barrier to us having the "more abundant life" that God promised. Jesus has more to say about wealth, money, and giving than most anything else. We all tend to think, "If I just had more..." then all my problems would be fixed. "If I had more…" then I would be more thankful. We miss the mark. Life is so much more than money. But either you master it, or it will master you. The more you live life according to God's economy, the more thankful you will be.