What Happy Couples Do
What Happy Couples Do: Prioritize
Acts 18:24-26
What Happy Couples Do
Prioritize
Acts 18:24-26 & 1 Thessalonians 5:8-11
Priscilla and Aquila: A biblical picture of a Christ-centered marriage. (Acts 18:24-26)
How to build a biblical marriage: (1 Thessalonians 5:8-11)
You move from contract to covenant.

(1 Thessalonians 5:9)
Place your boundaries and prioritize each other.
Illus: We prioritize what we value.
You move from happy-seeking to gospel-centered. (1Thessalonians 5:10)
Prioritize Christ-likeness as your foundation.
You move from tearing down to building up. (1 Thessalonians 5:11)
Prioritize speaking into the blessing of one another.
Illus: You're in the same boat.
Final thought: You can build a Christ-centered marriage by prioritizing the truth of the Gospel.
Series Information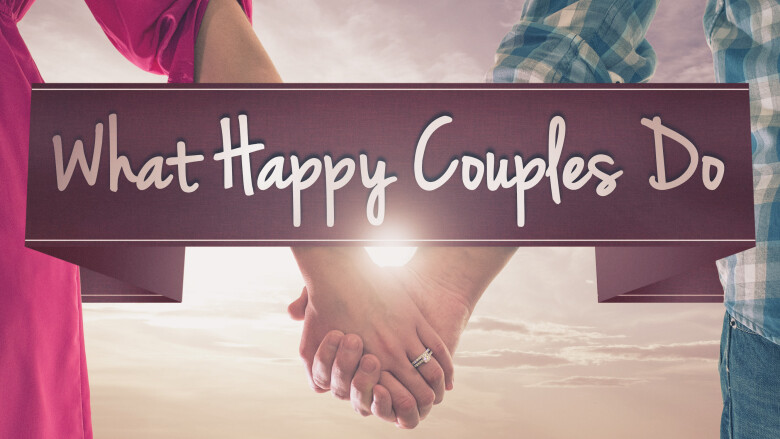 Happy couples exhibit certain things in their relationships. This series takes a look at Biblical marriages and the qualities of each.