Wonder
The Wonder of Hope
The Wonder of Hope (Prophets)
Isaiah 9:6-7 and Matthew 1:23
For a child is born to us, a son is given to us. The government will rest on his shoulders. And he will be called:
Wonderful Counselor, Mighty God,
Everlasting Father, Prince of Peace.
His government and its peace will never end. He will rule with fairness and justice from the throne of his ancestor David for all eternity. The passionate commitment of the Lord of Heaven's Armies will make this happen!
Isaiah 9:6-7
The message from the prophet:
God Knows what I do not Know … Trust Him
God Sees what I do not See … Follow Him
Jeremiah 29:12-14, "Then you will call upon Me and go and pray to Me, and I will listen to you. And you will seek Me and find Me, when you search for Me with all your heart. I will be found by you, says the Lord, and I will bring you back from your captivity..."
God Provides what I need … Ask Him
Matthew 7:7, "Ask, and it will be given to you; seek, and you will find; knock, and it will be opened to you."
Philippians 4:6 (NKJV), "Be anxious for nothing, but in everything by prayer and supplication, with thanksgiving, let your requests be made known to God…"
Final Thought: When you are overwhelmed, remember the Wonder of the promise of Jesus. And then Trust, Follow, and Ask.
Series Information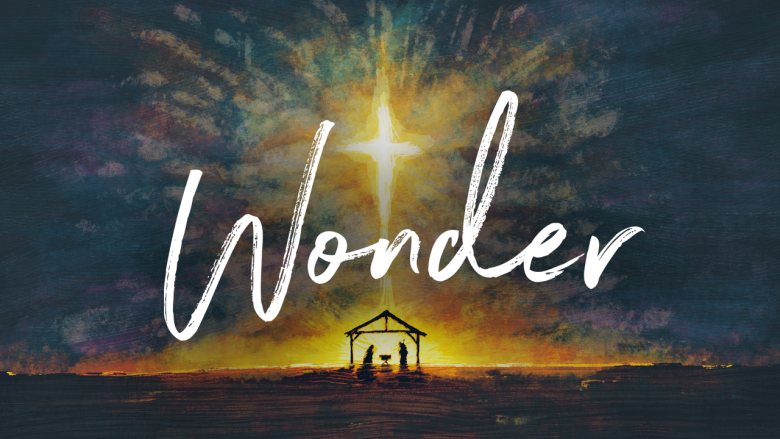 Christmas is a season filled with wonder. From the focus and response of children on Christmas morning to the miracle of the birth of Christ, including the responses of the "characters" of the Christmas story-- in a word, it is simply WONDER! The wonder for "wonder-sake" but ultimately Wonder that points to God.