Hot Topics 2.0
Return 2 Hot Topics- Offended: Navigating the politics of conflict
Return 2 Hot Topics

Offended: Navigating the politics of conflict

Matthew 5, 1 Peter 3; Matthew 6
Offense:

- Biblical Worldview – a disjointed heart that leads to Godliness and redemption.
- Cultural Worldview – a disjointed heart that leads to perpetual anger and cynicism.

You can navigate a culture of offense by:

1) Managing your own hurt and anger. (Matthew 5:38-48)

a. Why am I offended?
b. What do I need to do with it?
c. Am I using this or being used? (Romans 16:17)

2) Gain God's perspective. (1 Peter 3:8-12 & Psalm 34)

a. Does God see this?
b. How can I imitate Him?

3) Handling offenses Biblically. (Matthew 6:14-15)

1. If you can get over it, get over it. (1 Peter 4:8)
2. If you can't get over it, go to the person. (Matthew 18:15)
3. If they continue, go to the right people. (Matthew 18:16)
4. If things remain unchanged, go to church leadership. (Matthew 18:17a)
5. Be redemptive in all of this. (Matthew 18:17b)
Final thought: Allow offense to lead you and others to the truth of the Gospel.
Series Information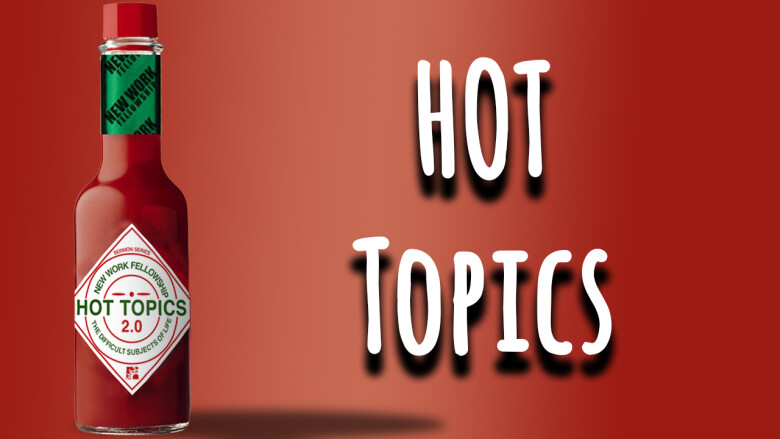 Hot Topics has been one of the most often requested and talked about series. We return to the challenging topics after laying a foundation of the importance of spiritual disciplines. It is important when dealing with the difficult subjects of life that we do so out of a growing spirituality that is rooted in the scriptures, the community of the church and an on-going relationship with the Father.