Out of Your Cave
Out of Your Cave: Healing from Loss
Out of your Cave
Healing from Loss; the cave of Machpelah
Genesis 23
"Then the kings of the earth and the great men and the commanders and the rich and the strong and every slave and free man hid themselves in the caves …" - Revelation 6:15
How to Find Healing in Loss …

Go ahead—Grieve lavishly
v1-2. "there Abraham mourned and wept for her."

Go ahead—Make your move
v4. "…stranger and foreigner..."
1 Chronicles 29:15, "We are here for only a moment, visitors and strangers in the land as our ancestors were before us. Our days on earth are like a passing shadow, gone so soon without a trace."
1 Thessalonians 4:13, "And now, dear brothers and sisters, we want you to know what will happen to the believers who have died so you will not grieve like people who have no hope."
1 Thessalonians 4:18, "So encourage each other with these words."
"Then I will pour out a spirit of grace and prayer on the family of David and on the people of Jerusalem. They will look on me whom they have pierced and mourn for him as for an only son. They will grieve bitterly for him as for a firstborn son who has died." - Zechariah 12:10
Go ahead—God is with you
v20, "…transferred to Abraham … permanent…"
1 Cor 15:53-58, "For our dying bodies must be transformed into bodies that will never die; our mortal bodies must be transformed into immortal bodies. Then, when our dying bodies have been transformed into bodies that will never die, this Scripture will be fulfilled: "Death is swallowed up in victory. O death, where is your victory? O death, where is your sting?" … But thank God! He gives us victory over sin and death through our Lord Jesus Christ!"
Final thought: It is when you are knocked to your knees that you find yourself in the right posture to rise again.
Series Information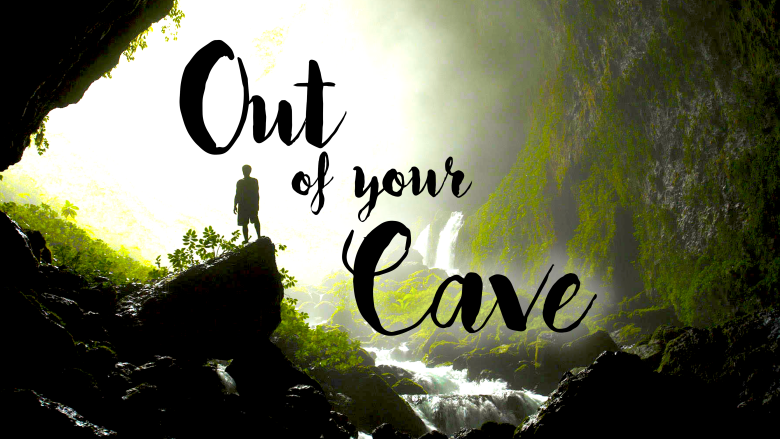 We all need a little help from time to time. There are issues and struggles that hold us back. The tendency is to hide away—all of us do it. God calls us to come alive, to rise up and move out of the caves that would imprison us.
In the Bible, many characters are found living in caves. The reality is that caves were only intended to be temporary dwellings—not your permanent home. Listen to the Lord who calls us out of our cave.