The Game Is On
It's A Friendly Game
The Game is on…
It's a Friendly Game
Mark 2:1-12 page 600
It's a Friendly Game when…
You have faith and hope. Mark 2:1-3 pg 600

Hope Fear Hebrews 11:1 pg 731 and Romans 8:18-25 pg 679

Hope is expecting something good will happen
Fear is expecting something bad will happen.
You pay the promise forward. Mark 2:3-5 pg 600

Promise Wish Hebrews 10:23-25 pg 731

Promise is used for a desired outcome. A promise requires risk and responsibility.
Wish is used for a change in situation. A wish is more hypothetical/magical change.
You grow through the failure. Mark 2:6-11 pg 600

Failure Defeat 2 Peter 1:3-5a pg 741

Failure is temporary. There is still hope.
Defeat is permanent. There is only regret.
Never leave the field thinking you could have given more… So, are you willing to leave it all on the field?
Series Information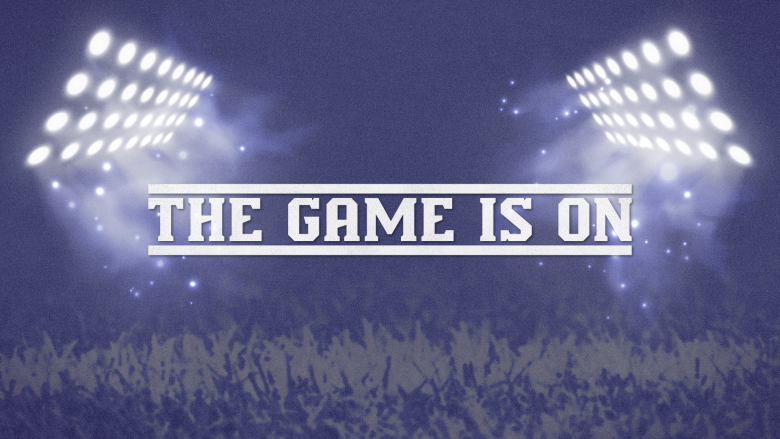 Most everyone who is a Christ follower wants to be able to share their faith, but they feel ill-equipped to do so. God's word is like planting. When you share the seed, you will see a harvest. Get into the harvest. The fields are ripe.