Step Up! The Challenge is On!
Step Up: The Challenge is On- 10/02/18
Step up!
The Challenge is On!

Honor: Romans 12:10 & John 13:1-17

The Biblical pattern of honor: (Romans 12:1-13)
Sacrifice– Romans 12:1-2

Honor requires a price to be paid.
Humility– Romans 12:3-5

Honor is only poured into empty
Action– Romans 12:6-13

Honor happens as the need is met.
The Biblical example of honor: (John 13:1-17)
"I have given you an example to follow." (vs. 15a)
"Do as I have done to you." (vs. 15b)
The Challenge: Honor the things of highest value.
God. (Deuteronomy 6:4-5)
Gift of Life. (Lev 19:18)
Family. (Joshua 24:15)
Ministry. (2 Corinthians 5:18-20)
Friends. (Proverbs 27:9-10)
"Humble yourselves before the Lord, and He will lift you up in honor." (James 4:10)
Series Information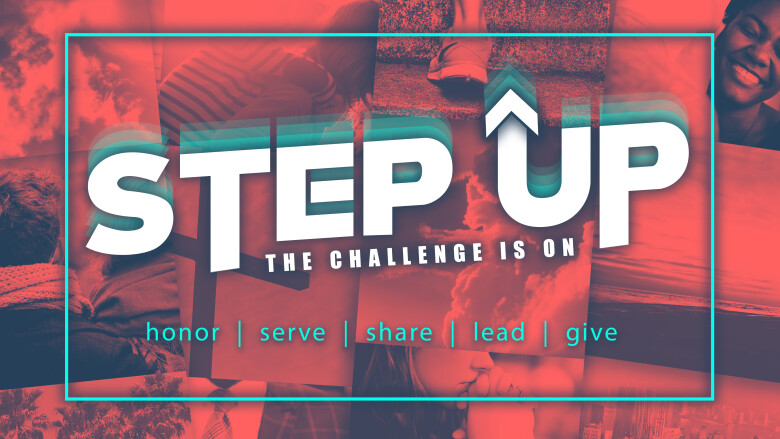 Five words that will transform your life and our church: honor, serve, share, lead, and give.
1 Corinthians 15:58, "Always work enthusiastically for the Lord, for you know that nothing you do for the Lord is ever useless."